Fine art print in structured matte white paper in size A4, A3 and A2.
› Read more about the printing process.
You can order prints by e-mail, just write what photo and size you would like.
Prices for prints:
A4: 500 kr
A3: 1000 kr
A2: 1500 kr
Please note that these sizes include some white space around the photo.
(see example images below)
Order prints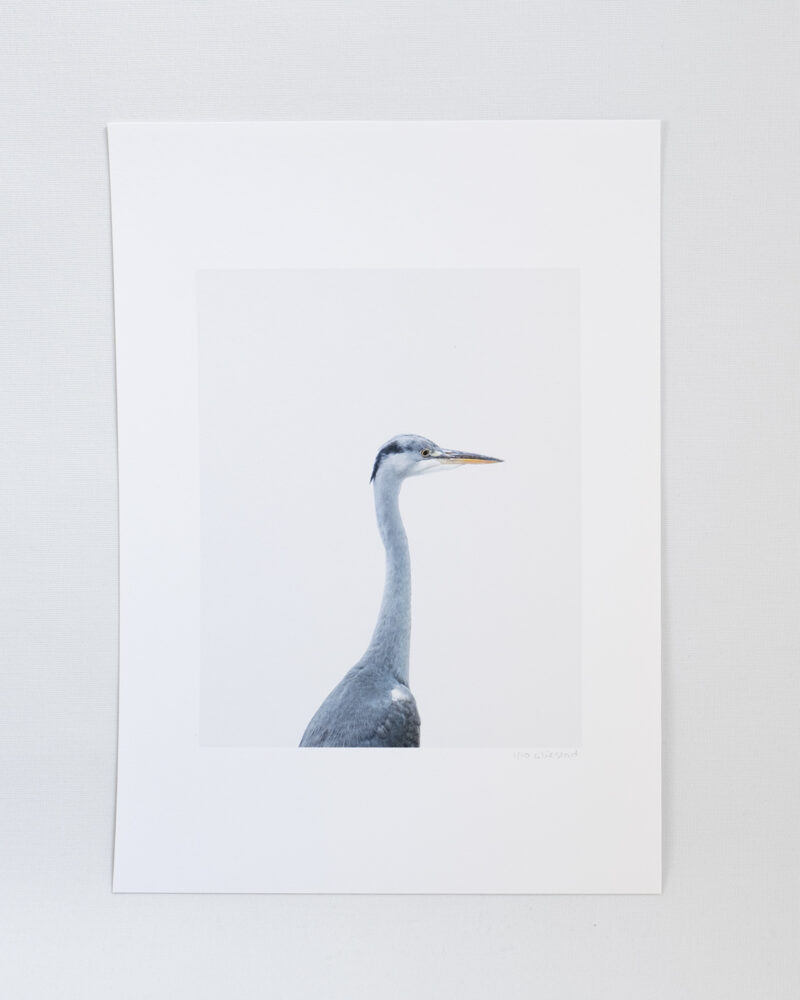 Grey heron with a snow white background. Available in sizes A4, A3 & A2.